It is becoming increasingly likely that Aston Villa is going to sack their manager Roberto Di Matteo after their poor start to the season. Indeed Aston Villa was keen to mount a serious push for promotion as from this year itself, but they are finding themselves struggling at the wrong end of the table.
Aston Villa has only won one game in their 11 games in the Championship, and it seems unlikely that their form will change soon. It is believed that the Aston Villa's owner has lost faith in Roberto Di Matteo and is looking for another manager to help guide the team to the Premier League.
Aston Villa manager Roberto Di Matteo has criticized his team after their defeat against Bristol City.

He said that he was disappointed by the way they played and stated that they do not look like a team. He said that there is no cohesion and that it appears that each player wants to do their own thing on the pitch.
Two clubs with great histories but uncertain futures put on a fantastic game of football, as Aston Villa and Nottingham Forest shared the points after a 2-2 draw in front of over 30 thousand supporters at Villa Park. Villa will be disappointed that they couldn't take all three points however and were left to rue a number of missed chances.
This was a good attacking performance from Roberto Di Matteo's men and if the manager can just shore things up at the back, Villa should be able to take all the points in similar clashes and start to climb up the league.
The club currently sit 17th in the table and the Premier League may look a long way off, but things can change quickly in the Championship and a decent run could put Villa back near the promotion spots. The players just need to learn from this result and show more composure on the ball in the next game.
Aston Villa are without a victory since February and the record did not change even after the arrival of Roberto di Matteo.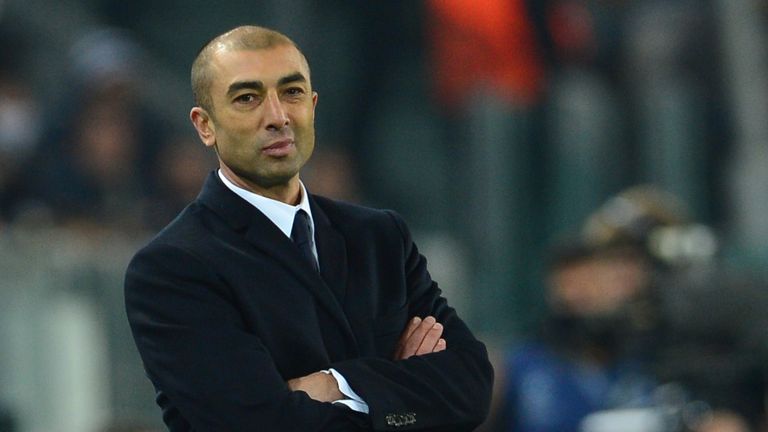 The Champions League winning manager was appointed as the replacement for Paul Lambert. It was apparent that the Italian was going to have a tough task on his hands in order to manage a club that has been in difficult times for several years. A change of ownership coupled with an extremely poor squad have left Aston Villa in a very difficult situation, but none would have imagined that Di Matteo would start his regime with back-to-back defeats.
Bristol City have rejected a bid of £5 million for Jonathan Kodija, according to latest reports.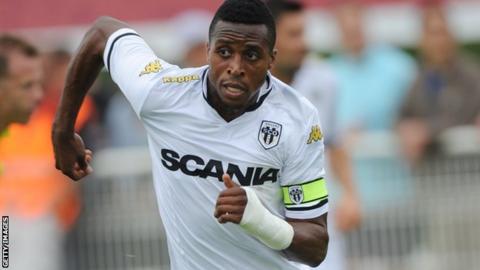 Aston Villa are keen on adding the player to their ranks ahead of the forthcoming season but will have to put in more effort after their bid was snubbed.
Aston villa is reported to be interested in signing Crystal Palace striker Dwight Gayle this summer. Villa who were relegated to the lower league last season have been keeping tabs on the player who is set to leave Palace this summer.
Not just Villa, Newcastle also reportedly want the player.
The 25-year-old is reported to be looking away from the club as opportunities at Selhurst Park have increasingly been limited. He started just eight Premier League games under Alan Pardew in the last campaign and with the coach still looking out for reinforcements up front, the player would have increased competition next season.
For the first time in the history of Aston Villa, they have been relegated from the Premier League and will now have to compete in the English League Championship.
After having gone through such a disastrous season, a lot of changes have been happening and the biggest change was the takeover as the Chinese businessman Tony Jiantong Xia acquired Aston Villa for a price tag of £60m.
The new owner of Aston Villa has recently stated what he is planning to do with the English club as Xia said: "The most critical thing now is to get the right manager. We need a really good coach who knows how to play in the Championship. It's even harder than the Premiership. We need to figure out how to reorganize the team.''
Former Aston Villa manager Paul Lambert has warned the team that they need to be prepared for a difficult period
Former Aston Villa manager, Paul Lambert has stated that the team should be prepared for a difficult season in the Championship. Villa's relegation was confirmed during the weekend after their defeat against Manchester United.
Paul Lambert, who spent 3 years as Aston Villa manager, has warned the team that life in the Championship is tough and that it cannot be compared to the Premier League playing style. He believes that they will need to learn how to win ugly and that they should prepare themselves mentally for next season.
Arsene Wenger has been under increasing pressure this season with some fans even calling for this replacement.
Failure to deliver the title since 2004 has caused exasperation within the Arsenal fans and they have been calling for the board to sack the French manager. Banners have been displayed regularly during football matches to call for Wenger to resign.
However Arsene Wenger has been receiving backing from both his current and former players stating that he is the best man for the job.
Pages