Championship
Aston Villa striker Jonathan Kodjia has said that he is finding joy of playing again after making a complete recovery from a serious ankle problem. The Ivory Coast international missed the vast part of the previous season with the injury and he ended the campaign with just nine league appearances, where he contributed a solitary goal.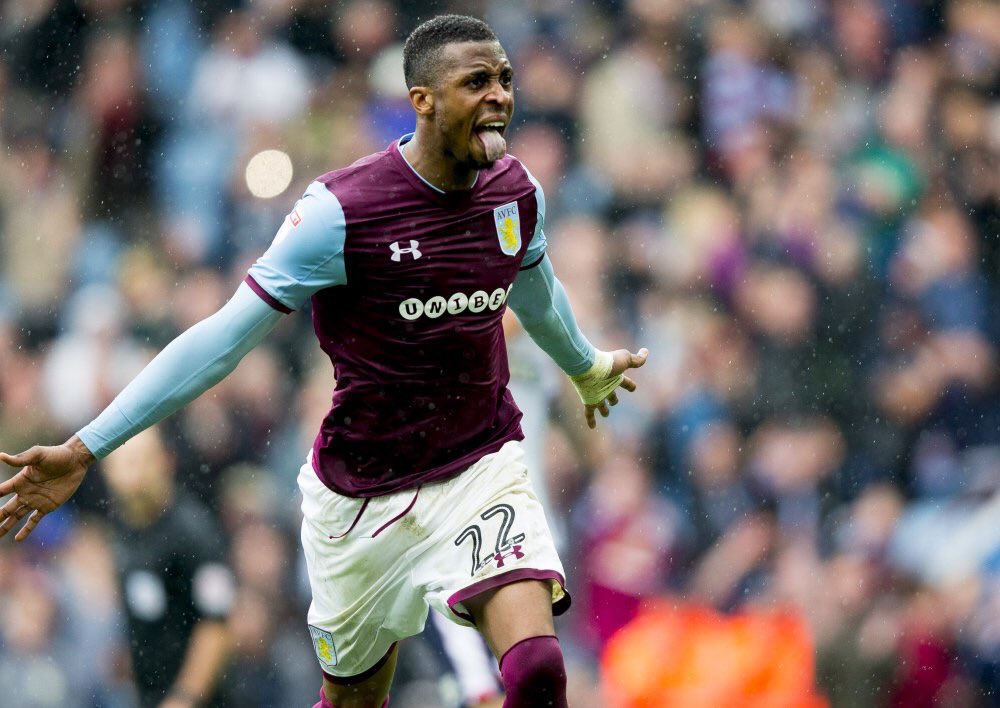 However, he has made a fluent start for the new season with three goals already scored from just six matches and speaking to CAF's official website, he revealed his pleasure of playing regularly once more, he said: "I gradually regained form after a very difficult period last season. A serious injury forced me to rest for several months. Today, I find the joy of playing again. As proof, I've scored three goals since the beginning of the Championship. In any case, I want to make up for lost time, both for my club and national team."
Two clubs with great histories but uncertain futures put on a fantastic game of football, as Aston Villa and Nottingham Forest shared the points after a 2-2 draw in front of over 30 thousand supporters at Villa Park. Villa will be disappointed that they couldn't take all three points however and were left to rue a number of missed chances.
This was a good attacking performance from Roberto Di Matteo's men and if the manager can just shore things up at the back, Villa should be able to take all the points in similar clashes and start to climb up the league.
The club currently sit 17th in the table and the Premier League may look a long way off, but things can change quickly in the Championship and a decent run could put Villa back near the promotion spots. The players just need to learn from this result and show more composure on the ball in the next game.