Villa
Liverpool youngster Rhian Brewster has gained attention from a trio of English Premier League clubs, with Aston Villa believed to be leading the chase for the talented youngster. The Englishman is available for either a loan deal or even a permanent transfer in this summer.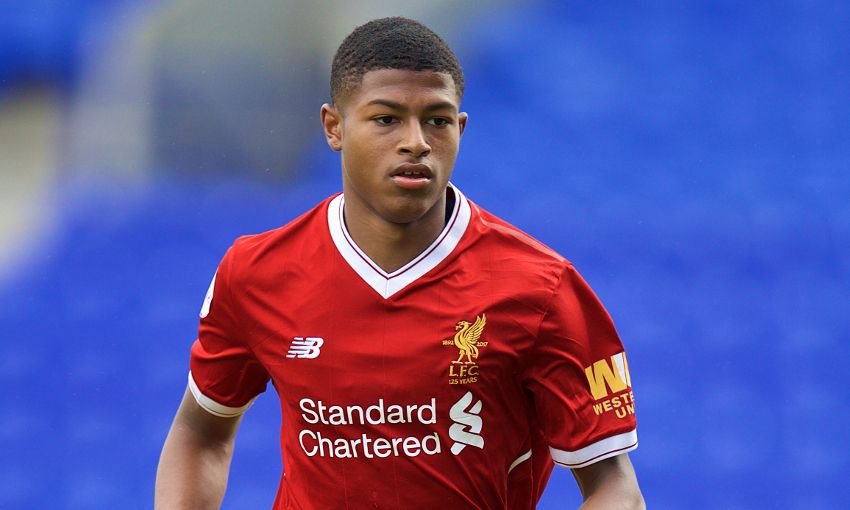 The youngster joined Liverpool's academy when he turned 14 after many years at the Chelsea academy. During his six years stay on Merseyside, Brewster has made only four first team appearances, but he impressed while on loan with Swansea City in the second half of last season in the Championship.
joss McCormack is a 30 year old Scottish striker who has been performing with Aston Villa since August of 2016 but even though it has only been around 5 months since he joined the English Championship club, McCormack is already in hot water with the manager Steve Bruce.

Since joining Aston Villa, Ross McCormack has missed out from around 5 training sessions of his club and Steve Bruce wants the Scottish player to have a better attitude and be more serious when it comes to practicing and training with the rest of his teammates.
It is becoming increasingly likely that Aston Villa is going to sack their manager Roberto Di Matteo after their poor start to the season. Indeed Aston Villa was keen to mount a serious push for promotion as from this year itself, but they are finding themselves struggling at the wrong end of the table.
Aston Villa has only won one game in their 11 games in the Championship, and it seems unlikely that their form will change soon. It is believed that the Aston Villa's owner has lost faith in Roberto Di Matteo and is looking for another manager to help guide the team to the Premier League.
Two clubs with great histories but uncertain futures put on a fantastic game of football, as Aston Villa and Nottingham Forest shared the points after a 2-2 draw in front of over 30 thousand supporters at Villa Park. Villa will be disappointed that they couldn't take all three points however and were left to rue a number of missed chances.
This was a good attacking performance from Roberto Di Matteo's men and if the manager can just shore things up at the back, Villa should be able to take all the points in similar clashes and start to climb up the league.
The club currently sit 17th in the table and the Premier League may look a long way off, but things can change quickly in the Championship and a decent run could put Villa back near the promotion spots. The players just need to learn from this result and show more composure on the ball in the next game.
Aston villa is reported to be interested in signing Crystal Palace striker Dwight Gayle this summer. Villa who were relegated to the lower league last season have been keeping tabs on the player who is set to leave Palace this summer.
Not just Villa, Newcastle also reportedly want the player.
The 25-year-old is reported to be looking away from the club as opportunities at Selhurst Park have increasingly been limited. He started just eight Premier League games under Alan Pardew in the last campaign and with the coach still looking out for reinforcements up front, the player would have increased competition next season.
Leicester City continued their unbeaten run with a 1-1 draw against title challenging Manchester United. As a result of this point, they have also kept their own position in the top four.
It would have been unimaginable only six months ago when Nigel Pearson had guided Leicester to safety in remarkable circumstances. The club appeared doomed for relegation at this stage last season, but an amazing run of form in the last three months of the season saw Leicester City stay up.
Aston Villa boss Tim Sherwood says that he is feeling sick after watching his team suffer a 4-0 humiliation against Arsenal in the FA Cup final.
Villa were hoping to finally into the run of several decades without a FA Cup title by beating the gunners. They have not managed to win this title since the success in the 1956-57 campaign. The closest they have been since then was being runners up at the turn of the century and now against Arsenal. Despite being in a relegation battle for much of the campaign, Villa were hoping to create a major upset at the new Wembley.
Aston Villa might be experiencing a change in ownership within the upcoming months as the owner of the English club is believed to be interested in selling the club and Randy Lerner has been having meetings with a UK based group and a deal is edging closer but there is something that can turn into a roadblock for this transaction and it depends on whether or not Aston Villa remains competing in the Premier League for another season.
Aston Villa is only a few points away from the bottom relegation zone and if they do get relegated, the price of the English club will be slashed and cut down.
When the performances of a Football team happen to be poor over a long period of time, it's the manager who takes the most of the flak, but, in Aston Villa's case, it's the hierarchy too which seems to be a tad responsible.
Randy Lerner, who bought Villa 8 years back in 2006, has never tried to get involved that much into the cub activities.
He does not even spend a lot of time in UK and many experts reckon that's not the way to run a top class Football club.
Lerner might say that he has done things which people expect a good owner to do. He spent as much money as anyone else, brought in a young, creative manager and also gave him his full backing.
But, spending money and employing quality people does not mean that your duty as an owner is completed.
The heat was on big time at Villa Park yesterday and it had got to be that way. Aston Villa and Chelsea were taking on each other and both had a lot to play for.
It's not that the result of the game was going to change the positions of the two teams significantly in the points table, but the game had its own importance.
Chelsea had not earned a win in the last 5 games that they had played at the venue. So, they were desperate for win.
For Villa, it was about getting a goal. They had not been able to shake the net for the last 7 games and they were starting to get a bit restless about it.
Pages